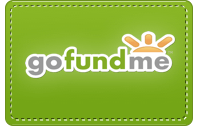 Please consider donating to fund my two new projects! My last children's book, Fuzzy Buzzy's Treasure, had several sponsors, all of whom received some great thank you gifts like signed books and original artwork!
All donations for this campaign will go toward paying these talented artists (Katrina Kissell & Melissa Quinio) for their precious time so  we can maintain an adequate marketing and distribution budget. Any amount you can donate, even $1.00, is greatly appreciated. Sponsors who donate $25- $49  will get  signed copies of each book when they're finished. Sponsors who donate $50 and up will get signed copies of each book AND original artwork signed by the artists.
Thank you so much for considering this project and for supporting literacy and creative art.